How to Print Schedules and Calendars
This Article is about Printing Schedules and Calendars. Listen, we get it.  Sometimes people just want it on paper.
While we recommend utilizing the webpages as much as possible (because they stay up to date), printing is possible! Full disclosure, it's not always perfect, especially when we are trying to fit the enormous amount of information onto tiny pieces of paper.
Printing a Public Webpage
Propared utilizes the built in printing features of the web browsers we are already using to view our schedules and calendars. All you have to do is Print the Webpage!  
Almost all webpages (PC or Mac) can use the shortcut:     Ctrl+P (Control P) or Cmd+P (Command P)
You can also select File > Print in the top menu.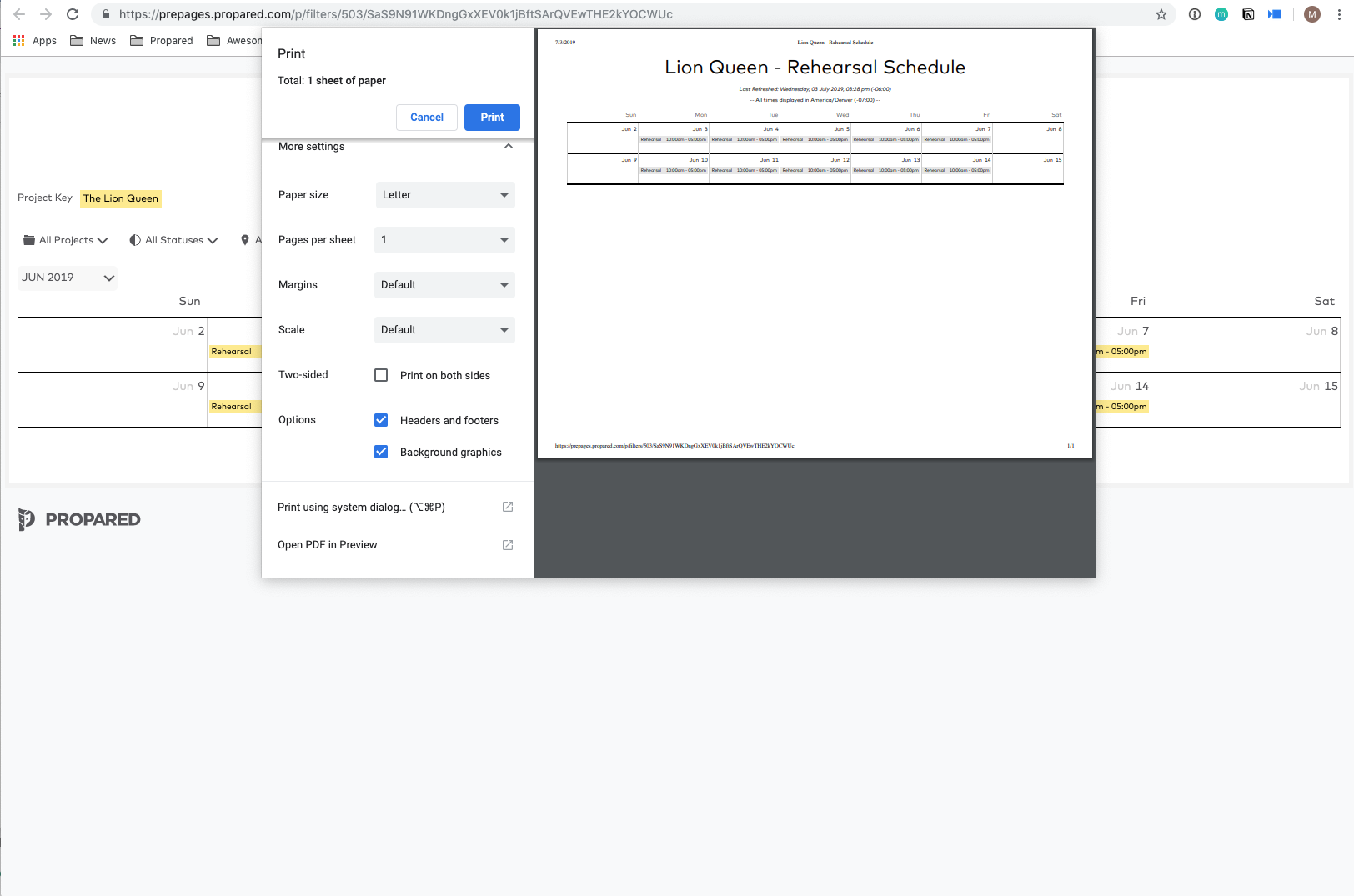 If you are Printing a Calendar and the Color Coding is NOT showing up, you need to make sure "Background Graphics" are turned on in the Print Menu.
---
---